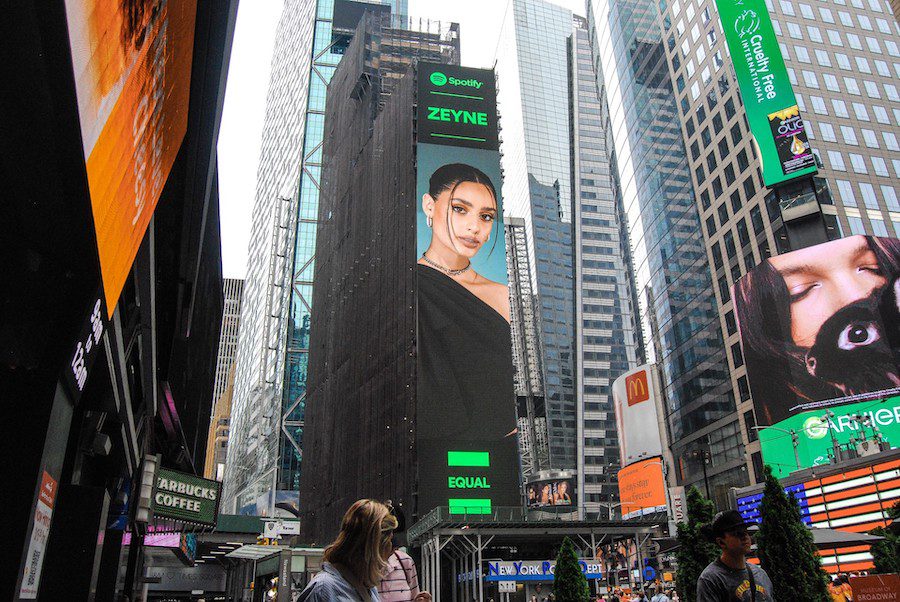 Spotify Names Jordanian-Palestinian Artist
Zeyne

as EQUAL Arabia Ambassador for June

Spotify, the world's most popular audio streaming service, selects Palestinian singer Zeyne as the EQUAL Arabia Ambassador for June. As part of Spotify's Women in Music program, EQUAL Arabia aims to celebrate and amplify the voices of Arab women artists by offering continuous support on and off the platform.

Zeyne debuted as a singer-songwriter in 2021 and quickly garnered widespread love from fans across the region and beyond. With her debut singles "Minni Ana" and "Nostalgia", she swiftly became a part of the region's neo-indie rising music scene.

As an Arab woman artist, Zeyne passionately channels her beliefs and personal experiences through her songwriting. With a captivating vocal range that effortlessly blends dreamy tones with powerful expressions, she fearlessly delves into a myriad of topics, including mental health, anxiety, identity, love, heartbreak, and grief. Zeyne firmly believes that her musical identity, both as an artist and a woman in the Arab world, should transcend the conventional narratives of love and relationships.

Zeyne's unique blend of R&B/Soul with contemporary Arabic music is not only leaving an impact on fans but fellow artists as well, from Saint Levant to their collaboration in "Balak" to her covers which resonated with industry stalwarts such as Wegz andNej.

In line with Spotify's dedication to nurturing women's talent in the region through the EQUAL Arabia program, Zeyne takes the spotlight on the cover of the EQUAL Arabia playlist throughout June. In addition, her latest release, "Ana Wein," has also been featured in the EQUAL Arabia and EQUAL Global playlists. Finally, to celebrate her raw talent, Spotify has spotlighted Zeyneon a billboard in the iconic Times Square, New York City.

Check out what Zeyne told Spotify at the back of the announcement here.

You can head over to EQUAL Arabia on Spotify now and listen to the region's most exciting women artists.