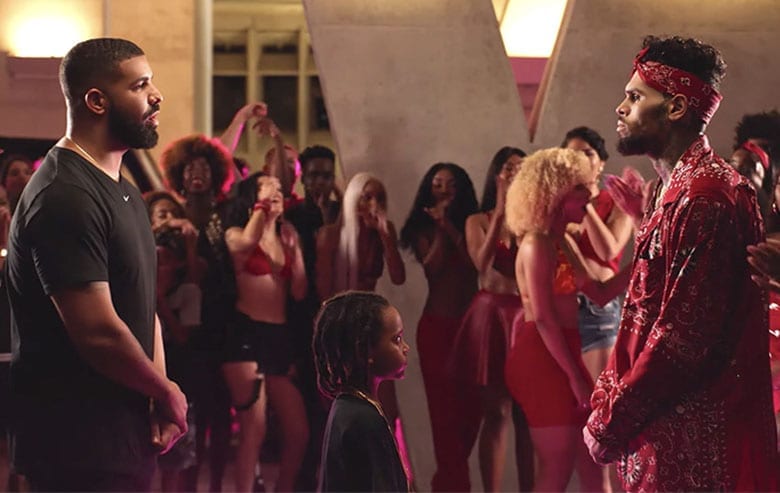 STOP Whatever that you are doing and be ready to be surprised!!!
Rihanna ex's have collaborated on a track "No Guidance" clocking it at nine minutes a short film directed by Chris Robison.
Where they come face to face at a Miami party for a dance off. It looks like there is going to be some beef but the tense is broken up by a little kid who shares Drake's thoughts.
Brown then delivers his choreographed part of the dance battle and then the Canadian dancer starts performing his moves which is like a "snake dance" which gets the crowd to leave.
I bet the snake dance is soon going to Trend or be a Challenge. Cant  Wait!!