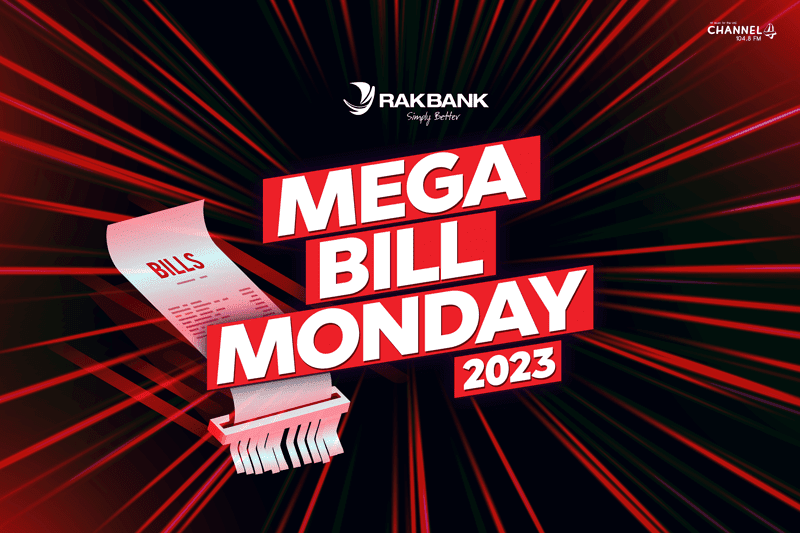 🌟 Rak Bank Mega Bill Monday is Back on 104.8 Channel 4 with Eve! 🌟
It's time to celebrate because Rak Bank Mega Bill Monday is back on 104.8 Channel 4 with Eve! Get ready to have your bills paid every week, courtesy of Rakbank. The best part? All you have to do is send a photo of your bill to our WhatsApp number +971557461048
Channel 4 and Rakbank want to ease our listeners' financial burdens and enjoy peace of mind. Whether it's their utility bills, phone bills, or any other regular expenses, RakBank is here to lend a helping hand.
Remember, the more bills you send, the higher your chances of getting selected. So, don't miss out on this incredible chance to have Rak Bank take care of your expenses and reward you for being a loyal listener and customer!
Join Eve every Monday from 5pm on 104.8 Channel 4 and Rak Bank for the ultimate bill-paying experience. It's time to say goodbye to those mounting bills and hello to financial relief.
Hurry up, because RakBank Mega Bill Monday awaits you!