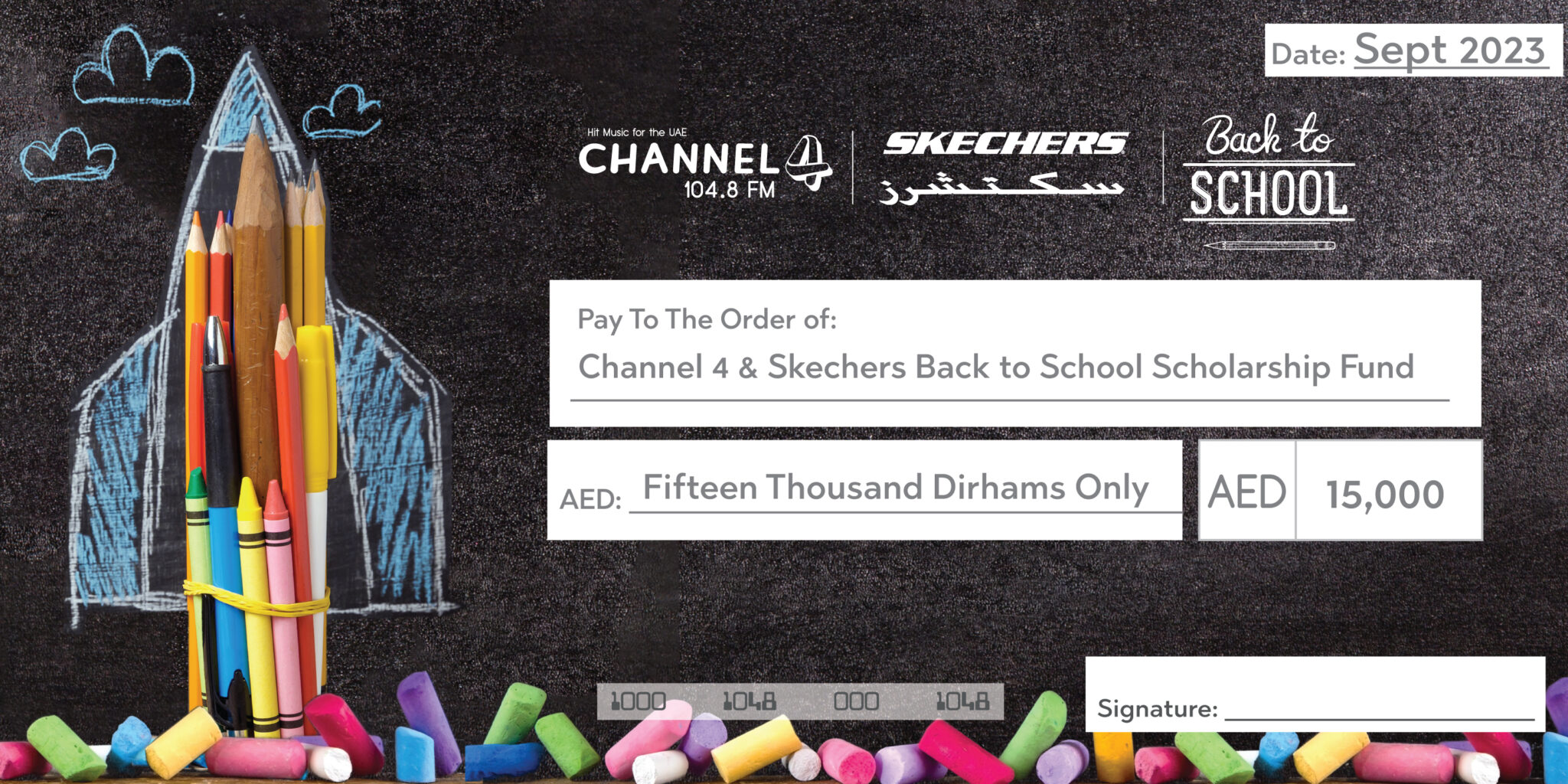 Skechers Back to School Campaign: Eve from Channel 4 Grants 15,000 Dirham School Scholarship to Yasmin for Malik's Bright Future
In a heartwarming display of compassion and generosity, the Skechers Back to School Campaign, in collaboration with Channel 4, has touched the lives of a deserving family in Dubai. Through this remarkable initiative, a 15,000 Dirham school scholarship was awarded to Yasmin, a dedicated mother, to support her 5-year-old son, Malik, who has autism, in embarking on his educational journey.
Yasmin's journey as a mother has been filled with both joy and challenges. She has been a steadfast pillar of strength for her family, and her dedication to providing the best possible future for her son, Malik, is truly inspiring. With Malik reaching the age where he needed to begin his educational journey at a readiness school in Dubai, Yasmin faced a daunting financial burden, as the cost of specialized education for children with autism can be substantial.
The Skechers Back to School Campaign, known for its commitment to supporting education and children's well-being, recognized Yasmin's unwavering dedication and Malik's immense potential. They joined hands with Channel 4 to identify deserving families like Yasmin's who needed assistance to make their children's educational dreams come true.
Eve, the beloved presenter from Channel 4, had the privilege of personally delivering the heartwarming news to Yasmin. Through an emotional encounter, Eve shared the news of the 15,000 Dirham school scholarship, which would not only alleviate the financial burden but also provide Malik with the opportunity to start his educational journey on the right foot.
Yasmin, overwhelmed with gratitude, expressed her heartfelt thanks to Skechers and Channel 4 for their generosity. She emphasized how this scholarship would not only help Malik access the necessary resources for his development but also give him the chance to thrive in a supportive environment tailored to his unique needs.
The Skechers Back to School Campaign and Channel 4's partnership in this noble endeavor shines as an exemplary model of corporate social responsibility. By championing education and extending a helping hand to families like Yasmin's, they are making a lasting impact on young lives and creating a brighter future for all.
Malik's story is a testament to the power of compassion, community, and the belief that every child, regardless of their circumstances, deserves access to quality education. Through initiatives like these, we are reminded that kindness knows no bounds and that together, we can make a profound difference in the lives of those who need it most.
As Malik embarks on his educational journey with the support of the Skechers Back to School Campaign and Channel 4, we look forward to witnessing his growth, development, and the realization of his full potential. This heartwarming story serves as a beautiful reminder that when we come together, we can light up the path to a brighter future for all children, no matter their challenges.