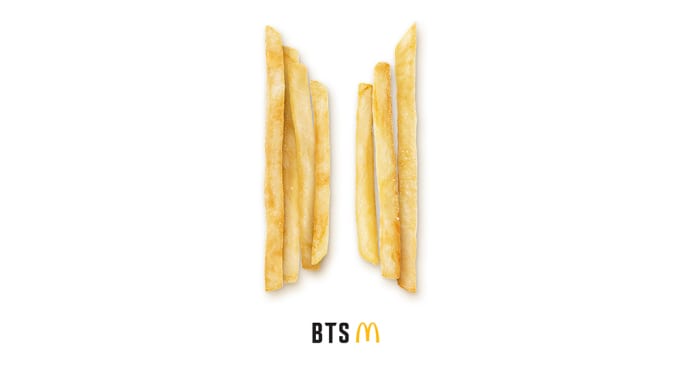 On April 19th McDonald's and BTS dropped a very exciting news to Army and the world!
The two will be collaborating on a brand new meal called the BTS Meal, which will launch on the first of June all over the world!
The BTS Meal, was first announced using French fries, imitating the group's iconic logo using French fries. The meal includes a 10-piece Chicken McNuggets, medium fries and medium Coke, complete with Sweet Chili and Cajun sauces inspired South Korea's very own McDonald's!
The BTS collab is the latest addition to McDonald's Famous Orders program, which featured J Balvin, Travis Scott and Michael Jordan.