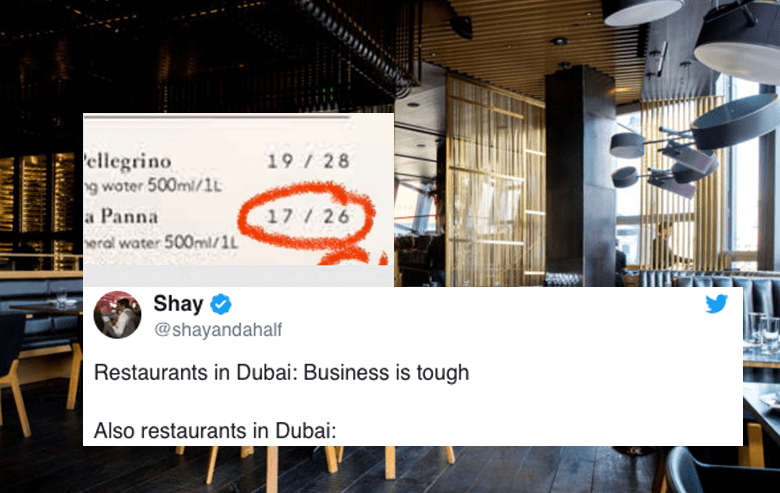 Yes, we should pay for water, but overpay? I think not!
Someone tweeted questioning the prices are even fair at some restaurants in Dubai.
It's captioned: "Restaurants in Dubai: Business is tough…Also restaurants in Dubai" and follows the text with a collage of snaps from various eateries, highlighting the price of still and sparkling water. The shocking bit? Some prices even equal, if not exceed the price of soft drinks.
Also from what I know they're required to also have local water available but many violate this rule and only keep Evian and other European/foreign waters.

— Thucydides (@patvaryzindabad) January 27, 2020
In 2019 it was rumoured that free tap water would be mandatory in all restaurants in Dubai on the introduction of a new rule in 2020
However, this ruling was clarified in the same week, to state it would be up to the discretion of the restaurant or hotel to follow the rule.
How much have you paid for water in restaurants?