Dubai unveils a 4.752 Million Dirhams perfume!
The luxurious perfume is named "Shumukh" which is an Arabic word for "Deserving the highest"
The unisex perfume is set with 3,571 sparkling diamonds, topaz, pearls, 18 karat gold 2479.26 grams and 5892.88 grams pure silver.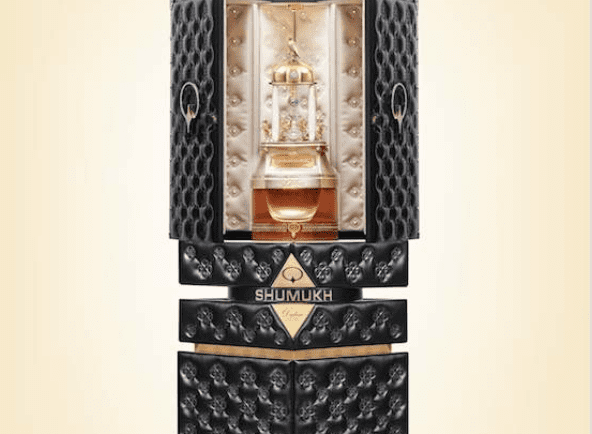 Shumukh can be exclusively seen at The Dubai Mall, Fashion Avenue.
It's the only perfume to hold two Guinness World Record titles, including 'Most diamonds set on a perfume bottle', and 'Tallest remote controlled (RC) fragrance spray product'.