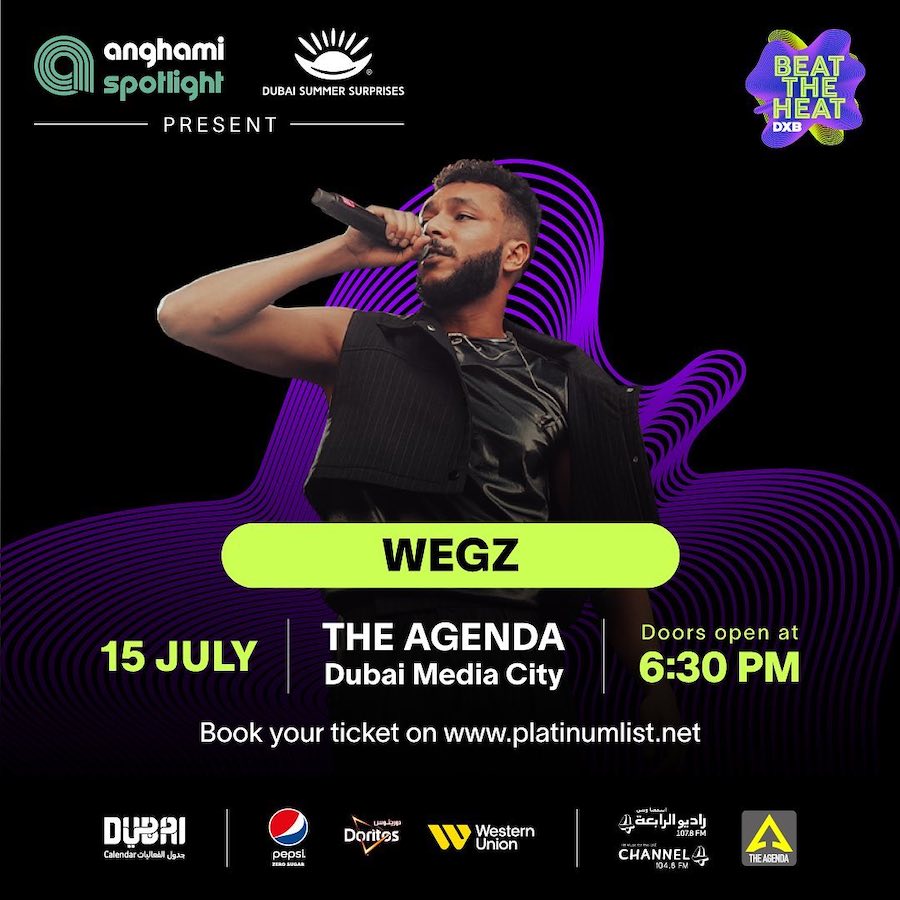 Wegz Sets the Stage on Fire at Beat The Heat Festival!
Date: Saturday, 15th July
Venue: The Agenda Media City
The scorching summer heat was no match for the blazing performance delivered by Wegz at the Beat The Heat Festival, brought to you by Anghami and Spotlight App, held at The Agenda Media City!
This electrifying event was the perfect antidote to the sweltering weather, as Wegz lit up the stage with his unparalleled talent and infectious energy.
Music enthusiasts from all corners of the city gathered to witness Wegz in action, and he did not disappoint! From the very first beat, the crowd was entranced by his magnetic presence and soul-stirring melodies.
Beat The Heat Festival was a celebration of music, unity, and the joy of coming together. Wegz's chart-topping hits had the entire audience singing in unison, creating an unforgettable atmosphere of shared love for music and artistry.
Anghami and Spotlight App ensured that every aspect of the event was top-notch, from the seamless organization to the top-of-the-line production. The Agenda Media City proved to be the ideal backdrop, providing the perfect setting for Wegz!
The talented Egyptian artist took the stage by storm, captivating the audience with his electrifying performance and magnetic presence.
Throughout the concert, the energy was palpable, and the enthusiasm was contagious. Wegz's dedication to his craft and appreciation for his fans were evident in every note he delivered.
For those who were present, the memories of this scintillating performance will undoubtedly be cherished for a lifetime. And for those who missed out, keep an eye out for future events, as Anghami and Spotlight App continue to bring the best of the music scene to the stage!
A huge round of applause to Wegz, Anghami, Spotlight App, and The Agenda Media City for making Beat The Heat Festival an extraordinary experience. Here's to more musical brilliance and exciting festivals in the future!