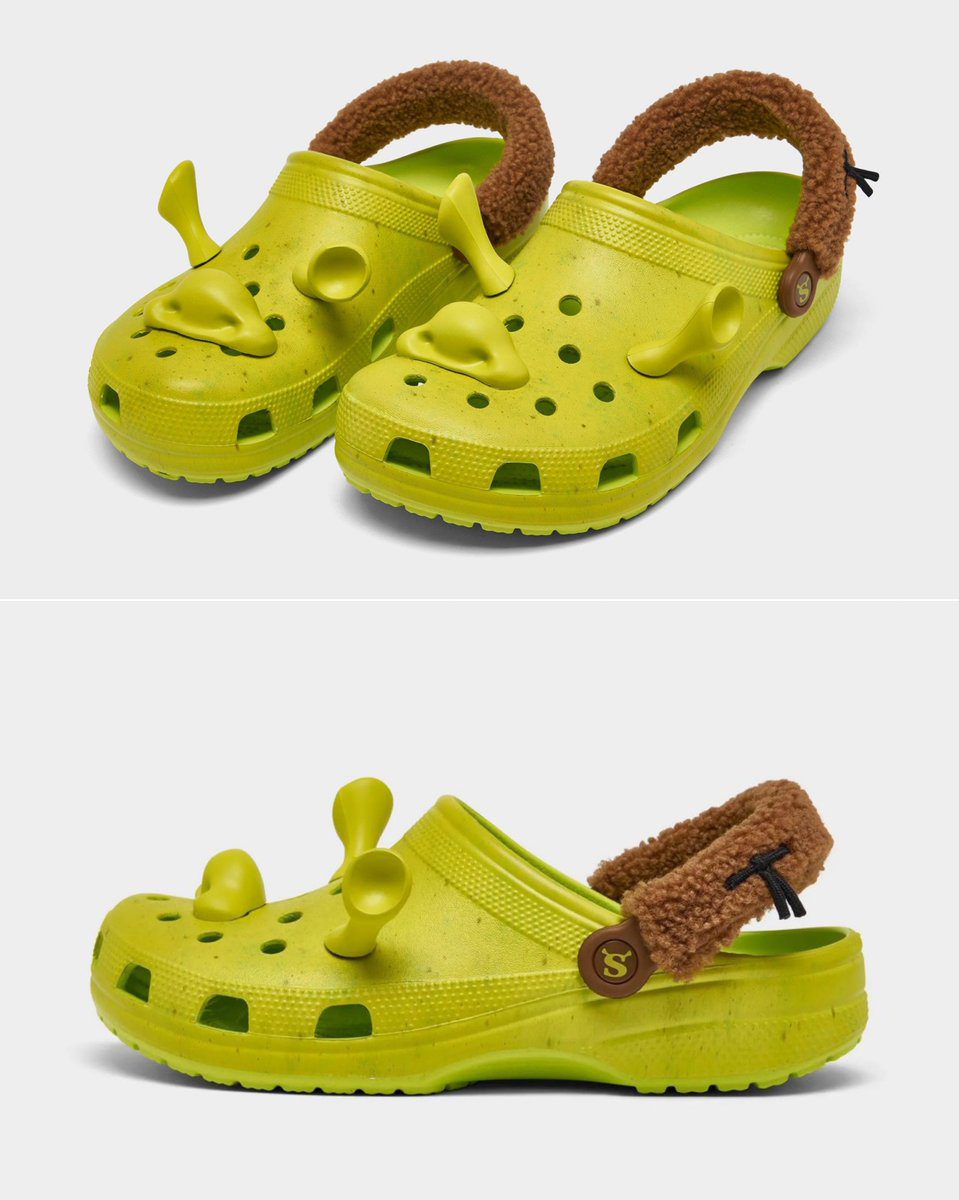 Shrek and Crocs Unite: Comfy Feet, Swamp Style!
Are you ready for the most hilarious and comfortable footwear collaboration ever? Shrek and Crocs have joined forces to bring you the ogre-tastic shoes you never knew you needed!
Step into Shrek's World
These limited-edition Shrek Crocs are like a trip to the swamp without the swamp smell. They come in Shrek green, of course, and are adorned with adorable Shrek and Fiona Jibbitz charms that will make your heart go "ogre-the-moon"!
Ogre-Approved Comfort
Just like Shrek's heart of gold, these Crocs are all about comfort. They've got the classic cushioned footbed and easy-to-clean material that Crocs are famous for. Whether you're on an adventure or just chillin' like an ogre, your feet will thank you.
These Shrek Crocs aren't going to last forever – they're as limited as Donkey's attention span. So, keep an eye out at select Crocs retailers and online to snag your pair before they vanish into the fairy tale sunset.
Get ready to kick up your heels (literally) with the Shrek x Crocs collaboration. These hilarious and comfy kicks are the perfect way to show off your love for Shrek and have a laugh while doing it. Don't miss out on this ogre-tastic footwear frenzy!