An official announcement by the Mohammed Bin Rashid Space Centre on the Emirates Lunar Mission "Rashid Rover"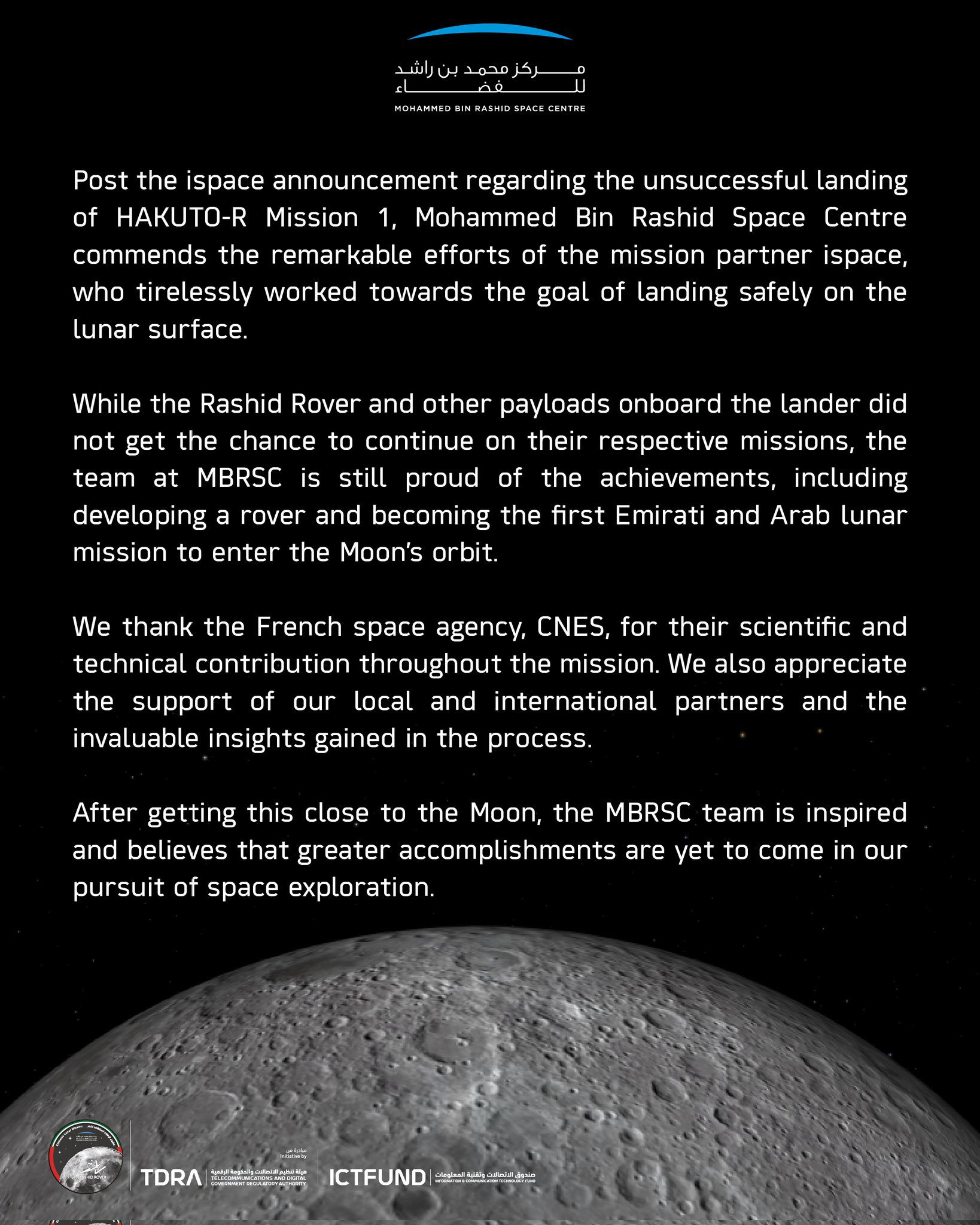 April 25th was meant to mark the landing of the first Arab mission on the surface of the Moon.
"The outcome of the Rashid rover landing marks only the beginning of a promising journey of exploration.
Our colleagues have developed the first Emirati and Arab Rover; a notable achievement in and of itself and one we can all stand proudly behind.
Thank you to the entire team for their unwavering devotion and hard work. We also thank our mission partners, ispace and CNES for their commendable efforts and their spirit of collaboration.
Our leaders have taught us to achieve our goals through bold ambition and dedication. They encourage us to make the impossible possible. Challenges and difficulties are an inherent part of space missions, and particularly for lunar landings.
By embarking on difficult missions, we learn, we improve and we progress" - Salem AlMarri Director General of Mohammed Bin Rashid Space Centre