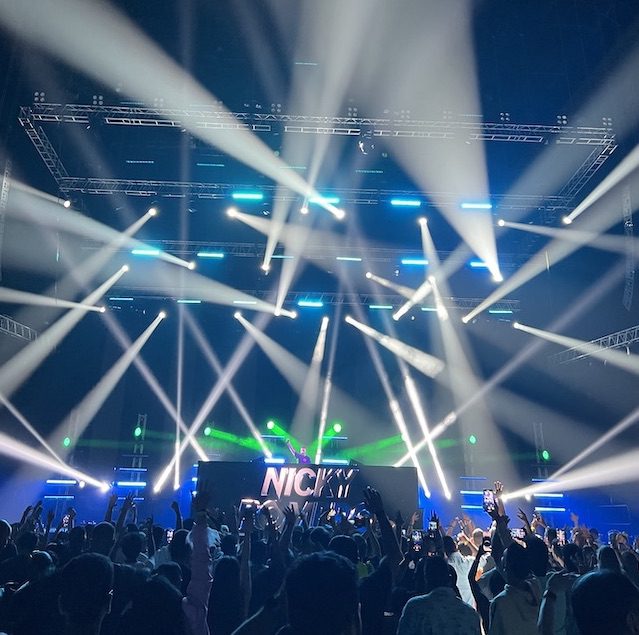 🎧 Nicky Romero Steals the Show at World Padel League, Coca Cola Arena! 🏆
The stage was set, the energy was electric, and the crowd was buzzing with anticipation as superstar DJ Nicky Romero took center stage at the iconic Coca Cola Arena to headline the World Padel League. With his pulsating beats and infectious energy, he turned the event into an unforgettable extravaganza.
As the lights danced and the music reverberated throughout the arena, Nicky Romero's magnetic presence had the audience in awe. His seamless mix of chart-topping tracks and innovative sounds ignited a fire within the hearts of everyone present, creating an atmosphere of pure euphoria.
While the world's top padel players battled it out on the court, Nicky Romero's dynamic performance elevated the event to new heights. The combination of world-class sports and electrifying music made for an unparalleled experience that left spectators breathless and craving for more.
Coca Cola Arena, known for hosting exceptional events, proved once again to be the perfect venue for this remarkable collaboration. Its state-of-the-art facilities and unparalleled acoustics created an immersive environment where the magic of Nicky Romero's music came to life.
The World Padel League at Coca Cola Arena was a celebration of sports, music, and unforgettable moments. The fusion of padel and Nicky Romero's talent made it a night to remember, leaving an indelible mark on all those fortunate enough to be part of the experience.
Congratulations to Nicky Romero for stealing the show and delivering an extraordinary performance that left the audience spellbound. This remarkable event showcased the power of music to transcend boundaries and bring people together in joyous harmony.
We extend our gratitude to the World Padel League and Coca Cola Arena for organizing such an incredible event, where sports and music merged seamlessly. This unique collaboration is a testament to the limitless possibilities when two worlds collide.
Relive the magic, the energy, and the unforgettable moments from the World Padel League with Nicky Romero at Coca Cola Arena. It was a night that exemplified the transformative power of music, leaving a lasting impression on everyone fortunate enough to be part of it. 🌟🎶