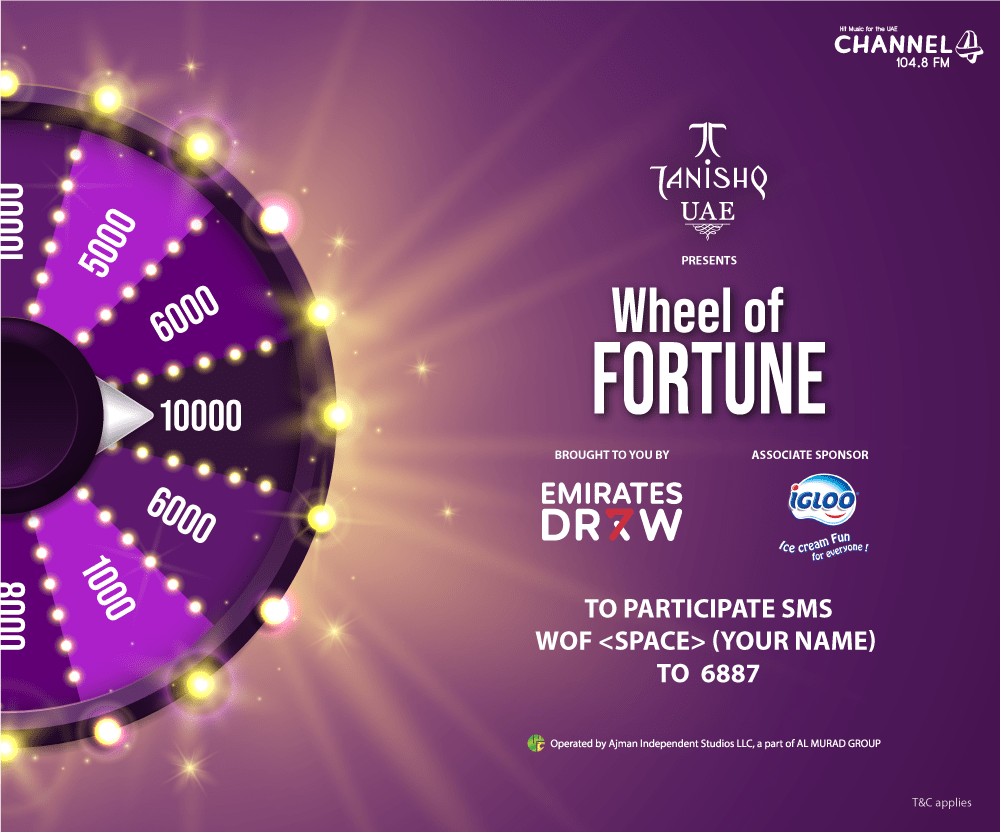 🎡 Last Chance to Win Big on Wheel of Fortune with 104.8 Channel 4! 🎡
Time is running out for all the eager participants hoping to win their share of the incredible 50 thousand AED on the Wheel of Fortune with 104.8 Channel 4. This is the final week to enter, so don't miss your chance!
To register, simply send an SMS to 6887 with the letters WOF followed by your name. It's that easy! By doing so, you could be one step closer to spinning the wheel and winning fantastic CASH!
The competition has been a whirlwind of excitement and anticipation, with lucky contestants grabbing their moment in the spotlight.
So, if you've been dreaming of winning big, don't wait any longer. Text WOF followed by your name to 6887 and secure your chance to spin the wheel and walk away with CASH!
Good luck to all the participants, and may the Wheel of Fortune bring you the luck you deserve!