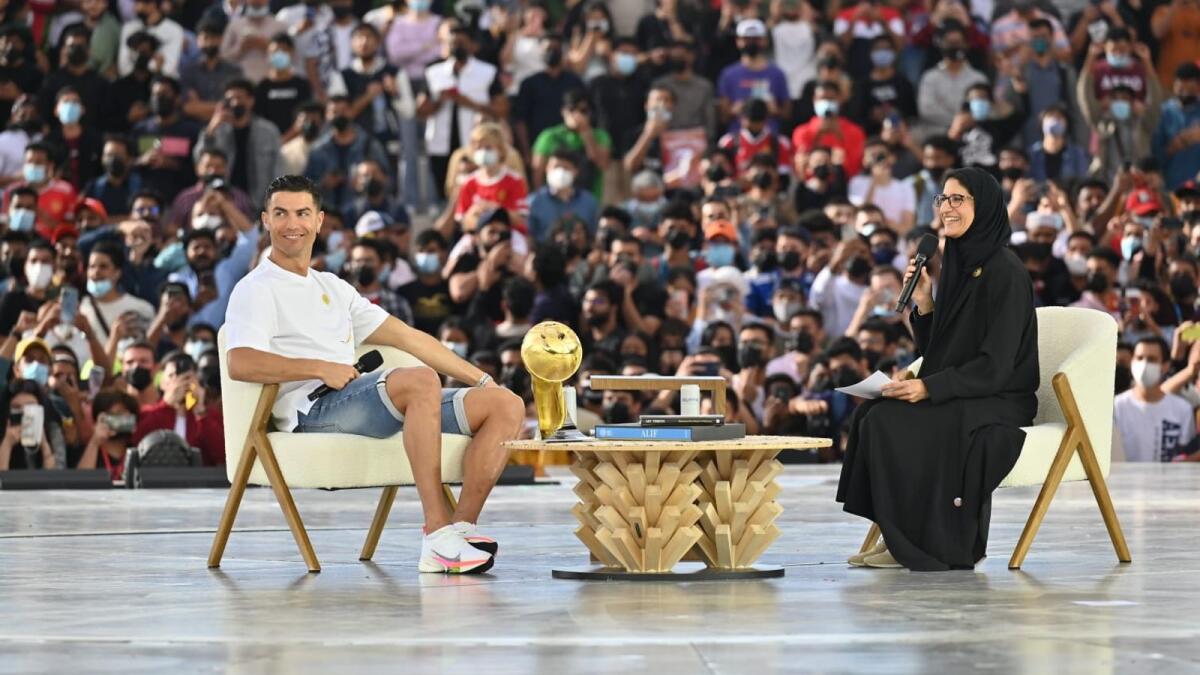 Football superstar, Cristiano Ronaldo, made a visit to EXPO 2020 site, where he greeted his fans and was interviewed with a brief Q&A session for EXPO 2020 Dubai's Health and Wellness Week at Al Wasl Plaza.
Cristiano Ronaldo told his fans at the site that they were his motivation and encouraged them to take care of their health and bodies!
"Health is the most important thing. You have to take care of your body [and] mind," he continued, "As you know, I'm going to be 37 soon and I'm still playing because I treat good my body," he said.
"I take care of my body. Age doesn't matter. What matters is what you give to your mind and your body. I have to say to the young generation — believe in themselves and listen to their [parents]."