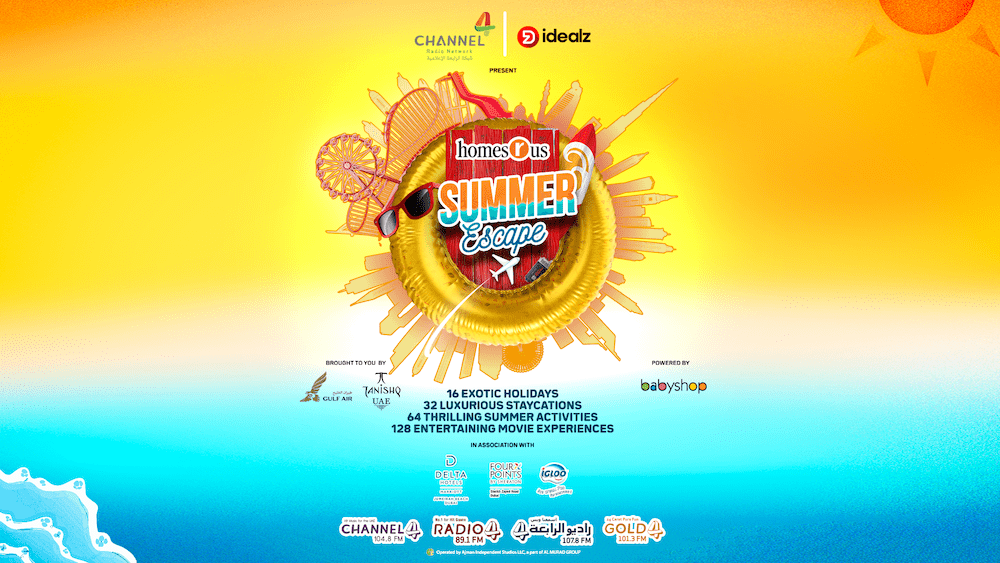 Channel 4 Network Presents the Summer of Dreams with the Summer Escape Contest!
Get ready to embark on the ultimate journey of a lifetime as Channel 4 Network brings you the Summer of Dreams with the exciting Summer Escape Contest! Brace yourself for an extraordinary lineup of adventures, luxurious staycations, thrilling activities, and entertaining movie experiences. This summer, Channel 4 is your ticket to a season filled with unforgettable memories and delightful surprises.
With 16 exotic destinations, the Summer Escape Contest offers a world of exploration and discovery. From breathtaking beaches to vibrant cities, immerse yourself in the beauty and diversity of these remarkable locations. Whether it's a tropical paradise, a cultural hotspot, or an adrenaline-fueled adventure, Channel 4 has curated an incredible selection of dream destinations to fulfill your wanderlust.
But that's not all! Channel 4 Network is taking staycations to the next level with 32 luxurious getaways right here in the UAE. Experience the epitome of indulgence and relaxation as you immerse yourself in the comforts of these exquisite accommodations. From beachfront retreats to urban oases, these staycations will leave you feeling rejuvenated and pampered.
If you're seeking thrills and excitement, the Summer Escape Contest has you covered with 64 thrilling summer activities. From water sports to desert adventures, adrenaline junkies will have plenty of options to satisfy their cravings for adventure. Prepare for heart-pounding experiences that will leave you with lifelong memories and stories to share.
And for all the movie lovers out there, get ready to be entertained with 128 captivating movie experiences. Channel 4 Network has partnered with the best in the business to bring you an array of cinematic delights. Sit back, relax, and lose yourself in the magic of the silver screen with a diverse selection of films that will transport you to different worlds and ignite your imagination.
Channel 4 Radio Network, in collaboration with IDEALz, proudly presents Homes R Us Summer Escape, powered by Babyshop, brought to you by Gulf Air and Tanishq UAE in association with Delta Hotels by Marriott JBR, Four Points by Sheraton SZR, and Igloo Ice Cream. This incredible partnership ensures that your summer is filled with unparalleled experiences and unrivaled joy.
TO PARTICITPATE 
SMS 6887
HOMES R US <SPACE> SUMMER ESCAPE <SPACE> YOUR NAME
So, mark your calendars and get ready to make this summer truly extraordinary. Channel 4 Network's Summer Escape Contest promises a season of dreams, where you can create unforgettable memories, indulge in luxury, seek adventure, and immerse yourself in the magic of cinema. Get ready to escape, explore, and experience the summer like never before!
*TCs and Cs Apply