Channel4 Breakfast With Faris & Georgina
Channel4 Breakfast With Faris & Georgina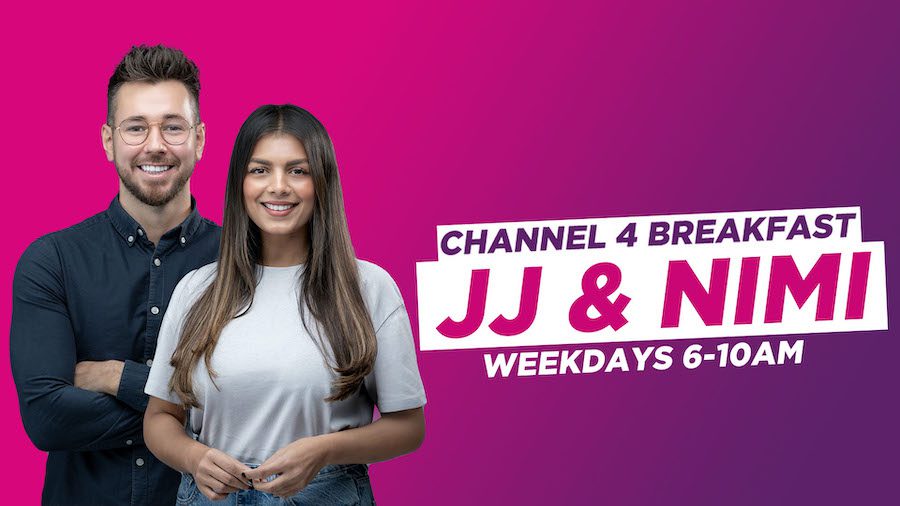 Waking you up every morning with infectious banter, hot topics, the latest entertainment news and the funnest games on the dial are JJ Thompson and Nimi Mehta.
Thrown together on Channel 4 Breakfast over 2 years ago, their chemistry was instant as they work tirelessly every day to do just one thing………………. make each other laugh!
And they LOVE you to be part of it, it's the peoples show and every day dozens of callers join in the fun sharing views and opinions and queuing up to play the best games radio has to offer.
Regular games like JJ & Nimi's Old School 4, JJ & Nimi's Word Up and seasonal station favorites like Channel 4s Celebrity Voices give listeners the chance to win fantastic prizes ranging from tickets to the biggest events in the UAE through to AED 50,000 cash.
Get all the latest local essential updates on The Loop, the very latest celebrity gossip on The Juice, all the latest traffic information and of course the very best Hit Music for the UAE
Catch them from 6apm to 10am weekdays and every Saturday from 5pm