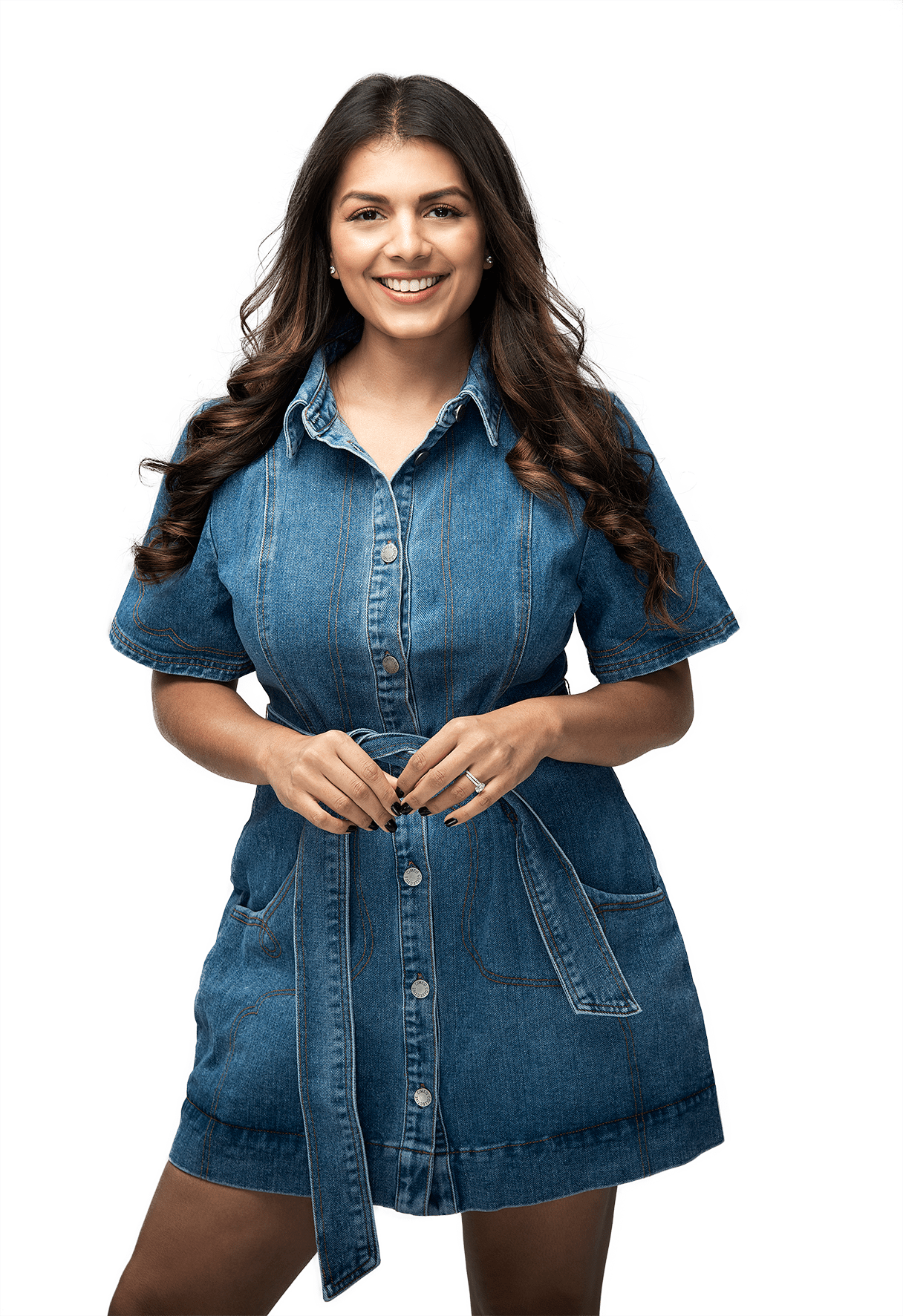 The better half of the Channel 4 Breakfast Show, waking the nation up with a laugh! Nimi is known to be unafraid to bring real situations from her personal life to the forefront (embarrassing or not), she clearly loves chatting to her listeners like old friends who are catching up.
Born and raised in London, with Indian heritage, living and working in the UAE was always the goal. Nimi played professional tennis until the age of 18, travelling the world and competing in junior tournaments.  At a crossroad, she made the decision to finally pursue her goal of working as a TV presenter. At the young age of 22, Nimi became the first person to present MTV UK's first fashion music channel, District MTV, where she interviewed some of the biggest celebrities and attended the hottest events in London.
Combining her love for music and talking (a lot), Nimi's move to radio began in 2014. Her big shift to the UAE happened in 2017 and the super early wake-up calls for the Breakfast Show became a cheeky bonus!
Nimi is a self-proclaimed solo Netflix-and-chill enthusiast, a full-time vegetarian, scared to go anywhere alone & in her spare time you'll find her roasting her co-host JJ & show producer Lucas, a bit too much.
The song that describes you?
Love on top - Beyonce
Birds
Mulan
A song that I can listen on repeat and never get tired of? 
Faith- George Michael
Fav place to chill in Dubai?
La Mer